Dick Fanazick Award > 2021 Winner
And the award goes to...Kevin Dougherty!
Congratulations to Kevin on being this year's winning recipient of the Dick Fanazick Award!

Thank you for the impact you've had on the lives of your agency staff, their families, clients, and so many others.


Principal, Kevin S. Dougherty Insurance Agency
The Dick Fanazick Award holds a special place in the hearts of HawkSoft's founders, the Hawkins' family. It serves as a platform where our customers can recognize that special teacher or mentor who has had a profound impact on their life and say "Thank you; you made a difference in my life." In the case of Sean Hawkins, a wise elementary grade teacher's actions from 25 years ago helped shaped the course of a young boy's life and that of a family business: HawkSoft. Read the full Dick Fanazick story here.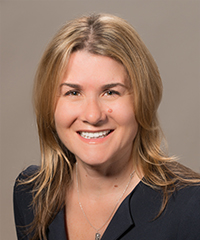 HawkSoft would like to thank Marcella Grunert, an insurance broker at Kevin's agency, for nominating him so we can honor and recognize the impact he had on the lives of Marcella and her son, as well as many others. Kevin first met Marcella at a restaurant he insured, where she was a waitress. Liking her friendly and outgoing personality, he asked if she would like to work at his agency part time. "I had a police record, an abusive ex-husband, a child to care for, and virtually no chance for the future," Marcella said in her nomination. Kevin not only gave her a job, but taught her the skills she needed to make major changes in her life.
"Kevin taught me how to grow my confidence and become a functioning member of society," Marcella said. "He helped me get licensed in P&C, then Life & Health. He helped me grow my self-esteem in so many ways, teaching me how to work with clients to provide great service, while also handling clients who were tough to deal with. He taught me how to stand up for myself. We started our own agency in 1993 and have not looked back. It didn't happen overnight, but because I was working a real job in a fantastic industry, I was able to become a better parent and raise my son in a stable home. Kevin's dedication to his clients and service is an inspiration to all. I've worked with him for 27 years and he is selfless to a fault. He puts every client and the people he loves in front of his needs. He changed my life, and he changes other people's lives every day. He is my guardian angel."
This year's award was announced at the 2021 HawkSoft User Group National Conference in San Diego on October 19th. Since Kevin could not be there to receive the award in person, HawkSoft presented the award to Kevin and Marcella over video conference. Watch the award presentation below!


2021 Dick Fanazick Award Presentation
The Nomination Process
Agents were asked to submit their nominations through a form on the Dick Fanazick landing page. A committee of 11 reviewed the nominations. The committee consisted of :
Seven HawkSoft employees (one representative from each department that were not a member of the Hawkins family)
Two non-HawkSoft employees
Two HawkSoft customers who had not submitted a nomination
The nominating agent was not known to the committee. They could only view who was nominated and the supporting story. Each committee member voted autonomously by submitting their vote via a form where they ranked their top 3 candidates and provided reasons of why those individuals upheld the value and purpose behind the Dick Fanazick Award.
The committee was very grateful for the opportunity and many said that it was difficult to choose a winner because of so many strong entries. As one committee member voiced, "Honestly, everyone who has earned the respect and trust of agents willing to complete these nominations are winners and inspiration for all of us!"
Previous Dick Fanazick Award Recipients
2020 Recipient: Patricia Meeks